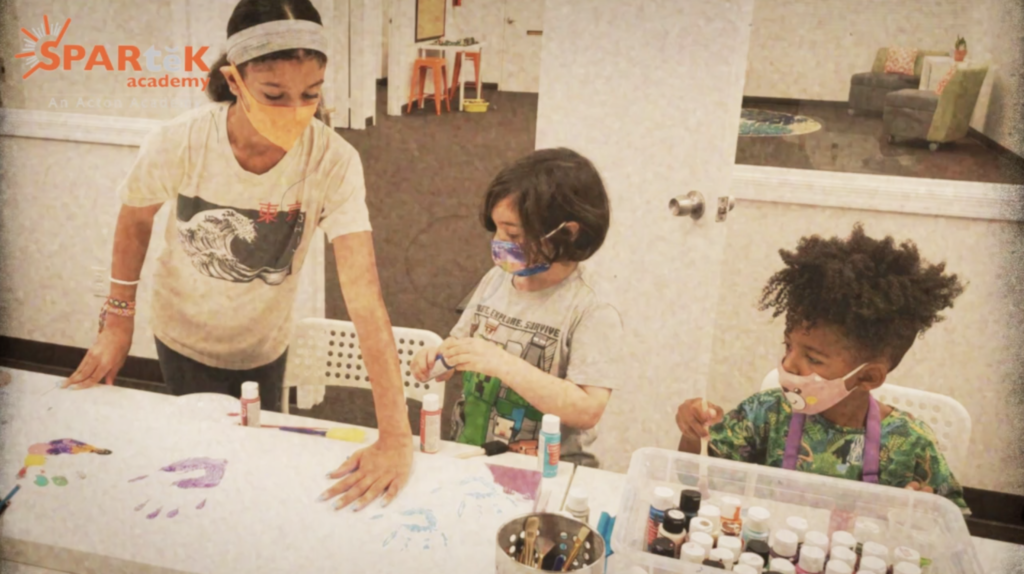 Welcoming our first class of Spartek students in September was a great occasion. In the last two months, students have gotten acclimated to our Studio and each other.
What Makes a Hero is this school year's theme, and it is a question that our students will ask of themselves and others throughout the year. The goal is that every Spartek Spartan recognizes and develops their strengths and superpowers.
Our very first Quest was the Build-a-Tribe Quest. Together, the students created guidelines for our Studio and over several weeks, tested and tweaked those guidelines to make sure they worked for our community. After the guidelines were accepted, with a quill pen and ink, each student signed the final draft of the studio rules contract for this year.
Taking personal responsibility has been a big theme at our school. At school, students enjoy many freedoms. Through town hall meetings, Spartan Buck assessments, and Socratic discussions, we have gained a greater understanding of our responsibility to maintain the freedoms that we enjoy.
75% Hands-On!
In addition to Core Skills (Math, Language Arts, and Writing), students focus on hands-on, real-world projects called Quest for Science and Social Studies.
So far this year our we have completed a Cartography Quest and field trip.
Chess– We have been improving our chess game. New and experienced players are notating games and improving upon their current skill set. Students hope to compete by the end of the year.
Catapult Engineering– Students have been creating catapults and testing them out. The first catapult challenge was a mangonel design, followed by the trebuchet catapult build. Students were able to test their prototypes against the other teams. Next, we tested the best mangonel catapult design versus the trebuchet model. Up next, we are building a large model of the most effective design and will launch pumpkins outdoors.
Entrepreneurship Quest– Preparing for the Baltimore Children's Business Fair over the first six weeks was a big undertaking, but it paid off for Spartek students. Students created pitches, marketing materials, and products for their businesses to get ready for the Fair. Each student did a great job representing their companies, selling their products, and winning awards. Many of our students sold out of their inventory completely and noted customer feedback to improve for the next Fair.